Being a grown-up is tough, especially when you are juggling an endless list of time-consuming tasks. Whether you like it or not, budget management should be your number one priority on this list. The first thing for an effective money management strategy is to focus on your household energy consumption. With current events and prices constantly rising, people need to search for the best and easy ways to save electricity and cut the cost of their utility bills.
The good news is that this task doesn't have to be boring! You can bring some excitement into your responsibilities with simple and inventive ways to save electricity and be one of these people who use creativity to boost the country's economy.
Creative and Affordable Ways to Save Electricity
If you type in Google search "different ways to save electricity," half of the results will provide costly measures that will exceed your budget and give you panic attacks. Don't rush to conclusions. Let's see what you can do for free - or almost free, with some products and activities that are cheap and available for everyone.
This is a list of original products you can buy and lower your energy consumption:
A heated lunchbox you can charge. A lunchbox that heats up is the best low-cost investment when you do a million things on the go. Forget about using your stove or microwave. Using your microwave for 15 minutes will amount to $18.60/year. With additional steps, this can generate huge savings for your household.
A kit for dry cleaning at home. Your washing machine electricity consumption can cost you $19,92 a year, and there are several ways to lower this number. You can buy home dry-cleaning kits and use their special wipes for stains before putting the clothes into your dryer.
Outdoor solar lights.

The market is packed with outdoor solar light options. Solar lights are easy to install, last up to 5 years, and reduce your carbon footprint.



A handy drying rack for laundry.

You can buy a drying rack and hang it anywhere in your house. An average cloth dryer costs $0,78 per hour. Now estimate how often you use it per week and its input on your electrical bill.

A door draft stopper. Installing a door draft stopper is one of the best ways to save energy by getting the maximum out of your HVAC system. They don't require specific installation skills and will provide proper insulation for your house.

Establish the best activities as ways to save energy for your household:


Fast and furious showers. Reduce your shower time to the minimum water usage and maximum efficiency. You can set up contests between family members and give rewards for best-time performances. This is one of the best ways to teach kids to care about the environment and save electricity.
The Unplug game with your kids.

You can use this activity with everyone in the house, not only with kids. Take 2 minutes of your day, move throughout the house and unplug the appliances you don't use. Unplugging devices can save your home up to

$100 a year and educate everyone about energy efficiency.


Piggy bank for collecting fines

.

Create energy-saving "laws" and a list of fines for breaking them. Put the collected money in a piggy bank and use them to pay your future utility bills.

Charge your appliances at work or in public places.

We borrowed this hack from students who always search for ways to save electricity and money. Take your laptop, phone, or eReader, go to a local library or shopping mall, and charge them.

Get free energy inspections.

Many energy suppliers provide an initial free assessment of your property and advise on better ways to save electricity. Search online for suppliers in your area, make an appointment and take advantage of free professional advice.

Cooking Sundays.

Instead of losing time, money, and electricity to cook daily, prepare meals on Sundays for the whole week. It's more efficient and will significantly cut your weekly energy consumption.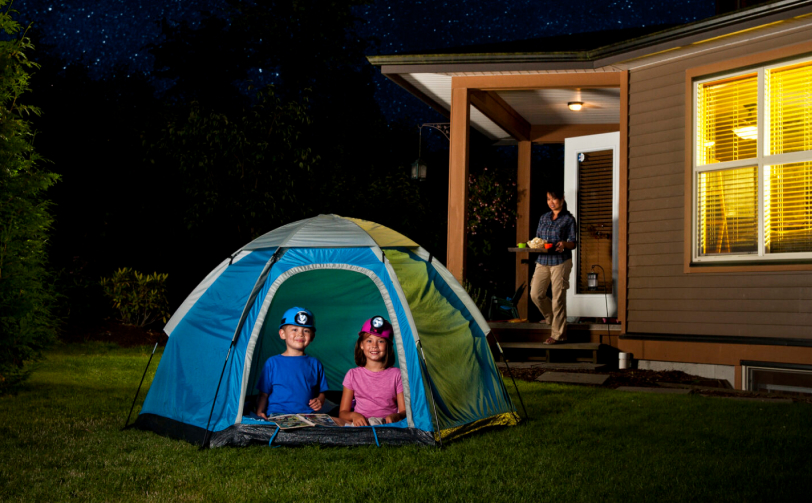 Make Use of Some Pricier Ways to Save Electricity
If you want to save substantially on your utility bill, then you should invest in more expensive ways to save energy:
Change your lighting to LED and bet with your friends on how long it will last

(Our tip - LEDs have an impressive lifespan of almost 20 years). LED lighting is 83% cheaper than incandescent lighting and

should last 25,000 hours

.

An even better choice would be to do a lighting audit using the Energy5 app. Energy5 will provide solutions for your house's existing lighting and search for perfect replacements by calculating the saving potential. It doesn't require specific skills if you need easy ways to save energy. As a result, the lighting retrofit can save money and energy on your bills.

Buy a laptop and start earning money online.

You will save energy on the desktop computer, commuting costs, and car gas prices. While PCs use an average of 60 to 200 watts, laptops use only

20 to 50 watts of electricity

.

With the rise of online job demand, you can move your work online or start a new career.
Become a 5-star person with 5-star home appliances.

Energy Star appliances represent certified products that are highly energy efficient and contribute to the

environment.

An average household can save

$

450

annually

by upgrading their home appliances to Energy Star labeled substitutes. You can purchase a new refrigerator, freezer, dishwasher, thermostat, air purifier, and any other product that will help you save money and electricity.

Forget about home ghosts with motion sensor lights.

Just imagine how many times a day you remind everyone else to turn off the lights in the house. Motion sensors are one of the best ways to save electricity for your entire home. They can reduce energy consumption by

35-45% and up to 75%.

And it's an excellent way to manage children's fear of ghosts during nighttime.

Get your money back from the government.

You can take advantage of renewable energy's

22% and 26% tax credits.

This option works for solar energy systems, biomass fuel stoves, small wind turbines, geothermal heat pumps, and fuel cells. Today, renewable energy is becoming more affordable, and it's the best opportunity for households to promote green energy and implement ways to save electricity.

Make your home as smart as you are.

Smart home appliances are simple ways to save money and electricity. The market is full of products like smart thermostats, lights, plugs, etc. Each of these products has proven

reliable and highly efficient in energy conservation.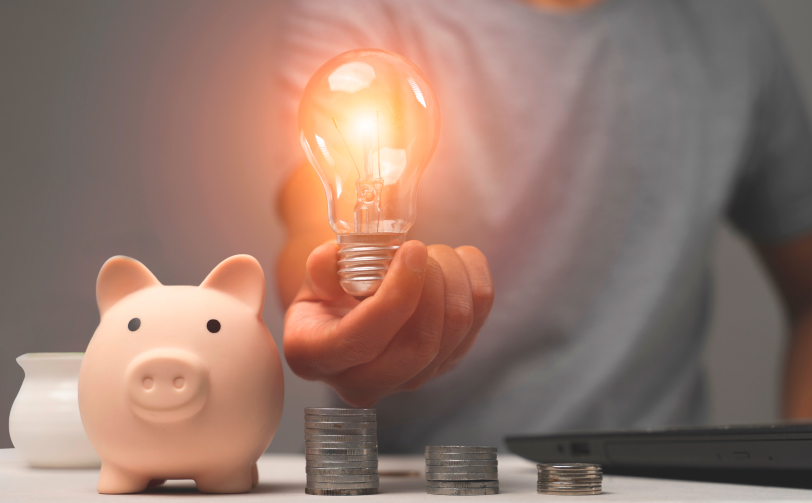 Bonus Tip: Choose from the Available Energy Suppliers the One Who Cares About its Clients
While developing creative ways and establishing the best ones to save electricity brings fun to the whole process, the reality proves that people need to take practical actions to get significant savings. On top of that, business owners should also consider different ways to save electricity with business electricity plans.
There is no doubt you care about your finances. Nonetheless, you have to develop the best energy strategy to get past the global economic crisis that will undoubtedly bring even more negative changes for everyone. Never underestimate the importance of energy savings to avoid financial troubles.
In case you don't know how to choose the right energy supplier, Energy5 can do the job for you. Now is the right time to make your energy supplier work for YOU.