Did you know that by the end of 2020, an American household experienced an average of $5,111 monthly expenses?
Besides paying for your housing, transportation, health care, child care, groceries, clothes, entertainment, and other services, you have to worry about college, retirement, or vacation savings.
Now we have a riddle for you. If today America registers a 9.1% inflation rise and the energy crisis hits everyone worldwide, how much your monthly expenses will skyrocket by the end of 2022?
Tips on How to Save Money on Your Electric Bill During American Holidays
This year, countless holidays and public events require loads of money spending. Just imagine that Americans cook around 45 million turkeys on Thanksgiving, adding up to $29 million in total energy consumption. Top it up with energy usage for Christmas, BBQ seasons, The Fourth of July, and many other holidays - and picture how much electricity your household spends every month.
It's time to build a plan and develop productive ways to save energy and money on your electric bill. Let's see how you can reduce your household energy consumption this year.
1. September
Major Holiday - Labor Day, the 5th of September.
Choose a ride bike over a road trip. A family car will have an annual carbon footprint of 4.6 tons, which needs to be absorbed by 31-45 trees to compensate for the impact. One of the best ways to save on gas is to plan a family bike trip and take the kids away from their computers – this will indeed save money on your electric bill.
Invite your neighbors to BBQ. You will avoid leftovers, cook more food in a single process, and reduce energy consumption for the whole neighborhood.
2. October
Major Holiday - Halloween, the 31st of October
Switch your outdoor incandescent bulbs to LED lighting. As kids visit your house all night long, replace your pathways and patio bulbs with LED lighting. They consume 75% less energy and will be the best way to save money on your electric bill.
Use motion sensors. It can save 70% of your total energy consumption and tip you when the kids approach the house.
3. November
Major Holiday - Thanksgiving, the 24th of November
Cook your food all at once. For the most part, your stove uses $25 monthly if working for 5 hours/week and on Thanksgiving dinner alone, cooking the turkey takes around 4-5 hours. There are no other ways to cook the turkey and the food, so you have to prepare everything simultaneously and save money on the November energy bill.
Turn down the temperature on your thermostat. Your home will get extra heat from the oven, and there is no need to keep your temperature high.
4. December
Major Holiday - Christmas, the 25th of December
Use light timers for your Christmas tree lights. Your household spends, on average, $76.57 to light a 12ft Christmas tree, not considering the cost of outdoor and indoor decorations. Using a timer is one of the best ways to save on Christmas electric bill.
Turn the house lights off when you have the decorations working. It's romantic, festive, and can help reduce your energy costs.
5. January
Major Holiday - New Year's Day, the 1st of January
Light your electric fireplace when you host a party. While traditional fireplaces are only 10% efficient for heating your home, electric ones are the best.
Spend more time outdoors. Enjoy spending time with your family by organizing outdoor activities and reducing electricity usage. That's one of the best ways to save on your electric bill and have fun with the kids.
6. February
Major Holiday - Valentine's Day, the 14th of February
Use candles to create a romantic atmosphere. Turn off your home lights and replace them with candles - even better, buy LED candles that can be reused for several other occasions.
Order take-out for dinner. Cooking accounts for 20% of your energy consumption, and ordering take-out allows your other half to enjoy the evening without spending the whole day in the kitchen. Who knows, maybe you can find different ways of spending time together and ordering take-out more often – which will help you to save money on your electric bill.
7. March
Major Holiday - International Women's Day, the 8th of March
Organize a picnic outside. Buy snacks that don't require cooking, such as fruits, crisps, and pastries, and get the most out of natural lighting and outdoor activities with significant women in your life.
Choose the best energy-efficient gifts. They can save more than $300 on electric bills and upgrade old appliances.
8. April
Major Holiday - Easter, the 9th of April
Heat the food using the microwave. A microwave uses 80% less energy than a stove, and considering how much cooking Americans usually do on Easter, it is one of the best ways to save money on the electric bill.
Use your gas grill to prepare the food. Gas grills emit the lowest amount of carbon in the atmosphere compared to electric or charcoal grills, and the food tastes much better.
9. May
Major Holiday - Mother's Day, the 14th of May
Make your mom's life easier by buying the best energy-efficient washing machine. The latest models consume 35% less water and 25% less energy, significantly reducing energy consumption. Your mom deserves it!
Take your mom to a restaurant. Enjoy a tasty meal, save energy, and keep your mom away from the kitchen.
10. June
Major Holiday - Father's Day, the 18th of June
Plant 3 trees with your father. According to the latest survey, planting just 3 trees and carefully positioning them can save your household up to $250 in energy annually on your bill. You can also reduce your carbon footprint and create a stronger bond between you and your father.
Buy cordless and energy-efficient power tools as gifts. If all power tools were energy-efficient, we could have saved 2 billion kWh hours of electricity.
11. July
Major Holiday - Independence Day, the 4th of July
Celebrate Independence Day outside. Unplug all your devices, regulate the thermostat and save energy and money on cooking your food. It's a great opportunity to grill the meals out and get as much sunlight as possible. Prepare the best fireworks and enjoy the holiday.
Buy or upgrade your solar power outdoor lighting. You can save up to $146 per year when switching to solar lights and enjoy your holidays without worrying about your electric bill.
12. August
Major Holiday - Purple Heart Day, the 7th of August
Go to a live event instead of watching it on TV. Whenever you have a family member who is one of the 1,3 million serving in the military or you want to honor military personnel, unplugging your TV can save you $54 per year.
If you have a family or friends gathering, set your thermostat at 78 degrees. According to the US Department of Energy, setting your thermostat at this temperature during summer can save 3% of your energy cooling costs.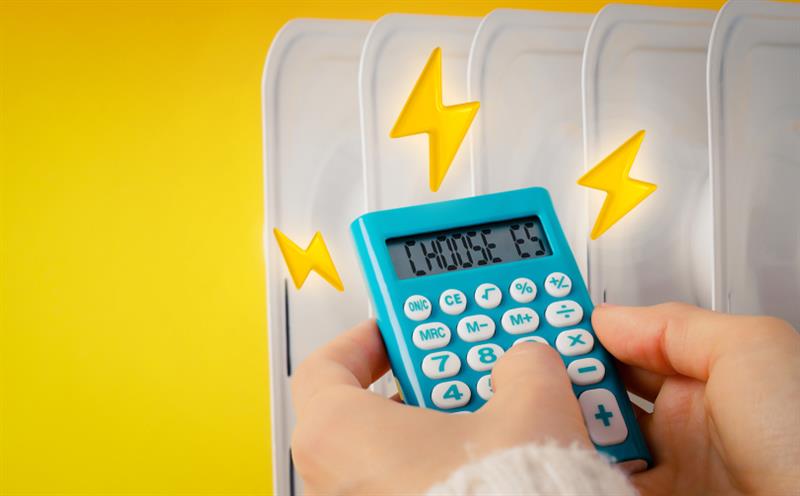 What is the Best Year-Round Working Solution to Save Money on Electric Bills?
We all dream about having a comfortable life without worrying about money, but US inflation has already hit a high mark this year, and experts forecast an additional 2.5% growth in 2023. The reality proves that we need a better budget management plan to develop long-term solutions.
It's time to cut your household expenses whenever possible and get a low electricity bill by the end of 2022. The best way is to switch your electricity provider and get a tailored energy plan with an electricity rates comparison. Energy5 can help you generate a list of suppliers in your area and get the most convenient deals for your home. Don't hesitate to make a move today and secure your energy bill for months in advance.