Staying competitive in the modern-day fitness arena requires refining the services offered. After all, the International Health, Racquet, and Sportsclub Association (IHRSA) reports that 1 in 4 Americans has a fitness club or gym membership. Furthermore, the number of fitness center visitors in North America has increased by 27% in the last two years, reaching 74 million people.
On the other hand, according to the International Sports Science Association (ISSA), opening a gym franchise will set you back a small fortune – somewhere between $100 thousand and $1 million.
The only way to increase a gym's revenue by 25% to 95% is by increasing member retention. That's why more gyms switch to the 24/7 access model providing fitness enthusiasts a chance to get their blood pumping any time they feel like it.
Needless to say, such gyms use a lot of energy. On average, bigger fitness establishments pay for electricity as much as $65-70 thousand every year.
Sure enough, it all puts quite a strain on any gym owner's budget. Today's energy crisis and market volatility prove time and again that effective energy management can save you a pretty penny.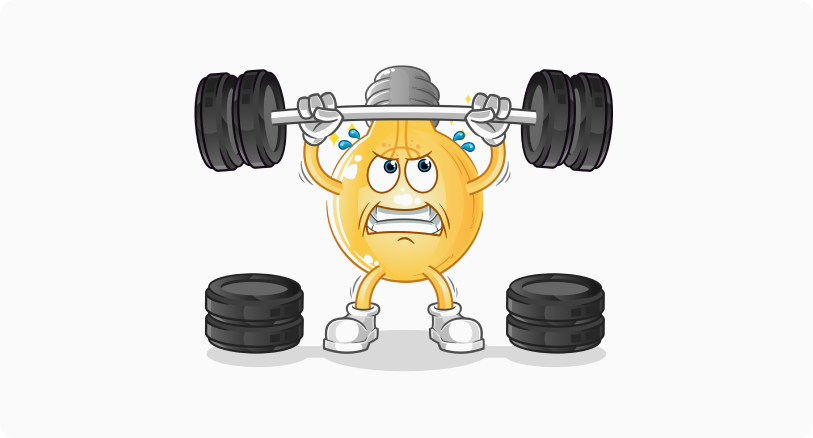 Setting priorities straight
Even if the electric bill has started to get on your nerves, don't rush to switch your HVAC system off. Sure, it'll help lower energy consumption but won't benefit your customers in any way. On the contrary, your sweat-drenched gym-goers will avoid your establishment altogether.

A balance is needed when considering the impact some energy-efficient decisions will make on the customers who want to train in the most comfortable conditions possible.

Even if you think this or that decision will have a longer-lasting impact on your energy bills and the environment, you should convey this idea to your customers. Inform them about the benefits of lower energy consumption, sustainability, and eco-friendly solutions. It would create goodwill for the business and connect your enterprise with other companies promoting greener and cleaner energy management.

This blog aims to help gym owners take the necessary actions to reduce their energy consumption and thus save on energy.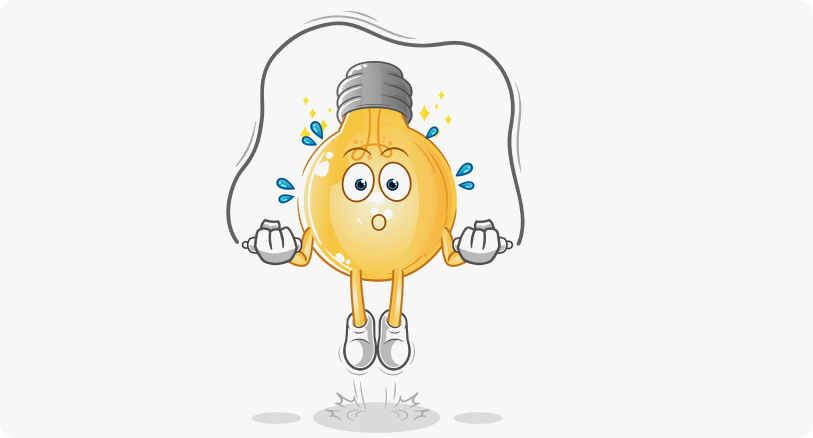 TOP 5 tips & tricks
Upgrade your lighting. Modern gyms take up quite a lot of space. According to the ACSM book authors, the average fitness-only facility is 42,402 square feet, while the average multipurpose facility is 70,368 square feet. That means lighting alone eats up a solid chunk of your budget. If the gym's lighting consists of traditional halogen or incandescent bulbs, switching to energy-saving LEDs would cut the bill substantially since LED lights consume up to 80% less energy and require little to no maintenance over their extended lifespan. To determine what kind of an energy upgrade your gym requires and figure out the project's costs along with ROI, we recommend using Energy5's Lighting Retrofit tool. It's intuitive, easy to use, and allows you to carry a successful LED retrofit pretty much on the go - LED retrofit
Switch your energy supplier. Now, more than ever, using the perks of the Deregulated Energy markets seems like a great idea. Some businesses can save up to 45% per year by switching their energy supplier. It means that anyone could potentially save on energy by finding the right deal on gas & electricity that would cut the energy bills nearly in half (depending o the type of business). Seeing how an average 24/7 gym consumes as much power as a small-time manufacturing line, even the slightest lowering in tariff would eventually lead to greater financial sustainability. By the way, you can compare and switch your energy supplier online with Energy5's Retail Energy tool - designed to streamline the entire experience, making it accessible to anyone with a phone in the pocket - Switch your energy supplier

Turn gym equipment off when possible

. An average gym that's not offering anything over-the-top consumes about 150 kWh in a single day. Some of the pressure on the grid comes from those cardio machines - electric bicycles, treadmills, and whatnot. Chances are, you have more than a few dozens of those up and running at any given moment. Well, keep in mind that, statistically speaking, one in four avid gym-goers claim that they're feeling uncomfortable when doing cardio exercises right next to each other. Most people will choose to run on another treadmill that's not that close by another sports enthusiast. This brings us to our main point - don't switch all the equipment at once and leave it running 24/7. Turn it into a habit to switch the unused machines off every now and then throughout the day. Manage that issue according to the peak visiting periods. Sure, it needs a thought-out approach, but it helps you keep your electric bill at bay.

Choose central heating over electric heaters

. An electric heater will cost twice as much as the money you will spend on energy when connected to central heating. If the upgrade seems unlikely, pick a thermostat and turn it down a degree. It could save up to $135 a year on energy bills. What seems like an insignificant saving may be combined with other steps you took to lower energy consumption, making a substantial impact in the long run.

Equip your changing rooms with motion sensors

. That's how you'll control the electricity wastage when no one is around in the lockers. The lights will go on only when needed and add a few bucks to your savings charts.
Though most gyms already did so, we'd add a pretty good perk - going paperless since it brings greener values into the gym and facilitates a quicker transition to eco-friendly digital solutions. Still, it's more about going green than bringing actual savings. However, one could argue that getting rid of all the printing equipment could be deemed a way of saving a buck or two.
At Energy5, we're passionate about bringing tangible software solutions devised to minimize your energy consumption, lower your gas & electricity bill and lead to a more sustainable, carbon-neutral tomorrow. Follow our tips and enjoy the great energy savings from month one!