The Advantages of Having Electric Vehicle Charging Stations in Apartment Complexes and Condos
5 Apr 2023
•
4 mins to read
Electric vehicles (EVs) have an undeniable appeal to the environmentally conscious among us, but they're not just better for the planet – they can also save you money in the long term. Despite this, the lack of EV charging infrastructure remains a barrier for many potential EV owners, especially those living in multi-unit dwellings.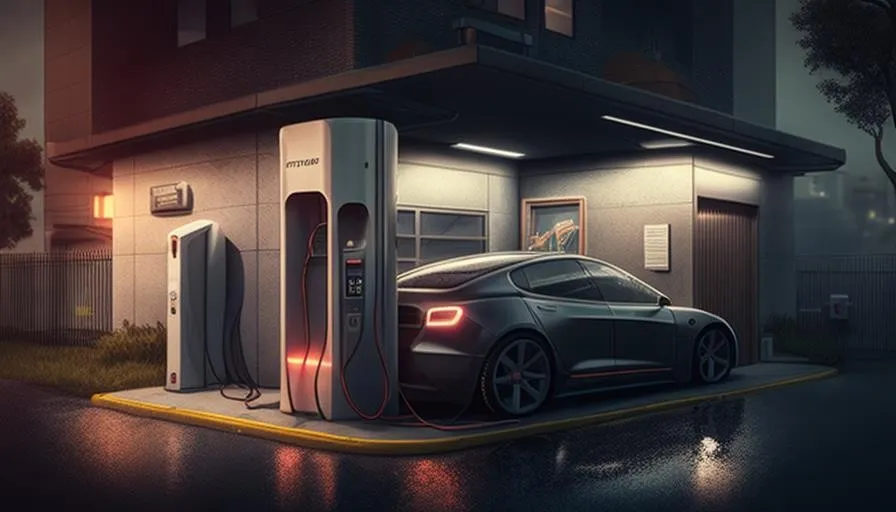 Summary:
If you're an apartment or condo owner looking to improve your building's green credentials and attract forward-thinking tenants, read on to find out how installing EV charging stations can benefit your residents and your bottom line.
Benefits for Residents
Convenience: Having an EV charging station in your apartment building means you no longer have to go out of your way to find a public charging station, getting back home to charge slow chargers or charging station in different locations. You can simply charge your car at home, while you sleep or go about your daily activities, making it a hassle-free experience.
Cost Savings: As EVs become more popular, the cost of owning one is decreasing. Installing an EV charging station in your apartment building will encourage your residents to switch to EVs, providing a cheaper alternative than traditional gas-powered cars. Charging at home is also usually cheaper than public charging stations, and cheaper than petrol, with cost savings that can add up to thousands of dollars per year.
Better for the Environment: EVs emit less toxic fumes than traditional combustion engines, contributing fewer emissions to the air. Using an EV also reduces reliance on rapidly diminishing resources such as oil-based fuels. For residents who are passionate about protecting our environment, this is a huge selling point in choosing an apartment building that offers charging stations.
Increased Property Value: Installing an EV charging station can differentiate your property from other apartment buildings that don't offer this service, making it more attractive to forward thinkers looking for green living options. With the increasing growth of electric cars worldwide, the demand for EV charging stations will continue to go up, which can result in increased property value.
Benefits for Building Owners
Positive Marketing Opportunity: By installing EV charging stations, you'll create a positive buzz about your building in the media, promote its eco-friendliness, and position yourself at the forefront of the green movement. This can be leveraged to help increase occupancy rates, rental fees, and overall revenue for your business.
Lower Energy Costs: Apartment complexes and condos often choose to own their own electricity supply which can lead to a reduction in costs in the long term. From an energy efficiency standpoint, EV charging stations that utilise a building's renewable energy source can save money and be one of the most popular ways to save energy to help the planet.
Tax Incentives: According to the Department of Energy's Office of Energy Efficiency & Renewable Energy, apartment buildings can benefit from a 30% federal tax credit on the cost of purchasing and installing EV charging stations before 2021 as an added financial incentive.
Improved Reputation: Demonstrate your commitment to sustainability and attract eco-conscious tenants, keep up with current technologies and satisfy the demand of potential residents.
The Conclusion
Electric vehicles come with significant benefits, both for residents and building owners. EV charging stations are an excellent way for apartment complex and condo owners to enter the sustainable arena and offer an attractive amenity to tenants, and ultimately the environment. So, by installing EV charging stations, you'll help promote a more sustainable way of living and also help reduce environmental harm thoroughly.
Energy5 provides end-to-end EV charging solutions for businesses
From incentives to funding, permits, installation and software, Energy5 is your trusted EVC partner.
Request a callback